Build Your Own Business
Referral Groups
Build Your Own Business Referral Group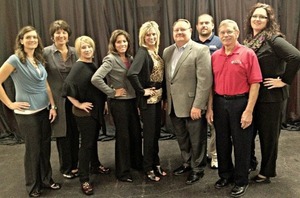 Officers
President

Vice President

Secretary

Treasurer
---
Meeting Day:

Meeting Time

Meeting Place:
The Build Your Own Business meets every Tuesday from 11:30 a.m. till 1:00 p.m. at The Millard Plaza Ballroom located at 5339 South 139 Plaza in the Millard Plaza Shopping Center. If you would be interested in this group, please contact Susan Corpuz at susan@corpuzfamilydentistry.com.

Dues are $50.00 every 6 months, plus the cost of lunch every quarter.

The group is currently looking for a Attorney, Web Designer, and a Photographer.
---
Members